I'm proud to announce that my short story The King Beneath the Waves has been published in Grimdark Magazine.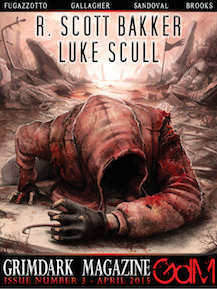 I am excited that my work is sharing the same pages with authors R. Scott Bakker and Luke Scull and am looking forward to reading stories from the other contributors.
I'd love it if you could support the magazine and this subgenre of fantasy by buying an issue.
Thanks.