The Hounds of the North is a grimdark fantasy series in the tradition of Robert E. Howard, Joe Abercrombie, and David Gemmell.

---
What others are saying about books in The Hounds of the North series
"One of the best action stories I've read in a long time" – Literary Litter

"A feel reminiscent of Conan the Barbarian or Red Sonja, where strapping warriors pit their blades against dark magic users who can raise up armies of the dead" – Rhapsodist Reviews

"The writing is muscular and suited to sword and sorcery." – Charles Gramlich, author of Bitter Steel and Swords of Talera
---
Click the book covers or links below for more information on each book in this grimdark fantasy series.
You can read extracts from all of Peter's books via the excerpts page.
The Witch of the Sands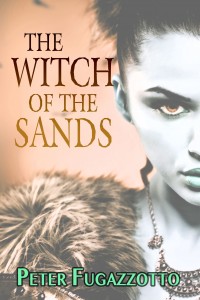 ---
Beginning with the grimdark fantasy novella The Witch of the Sands, readers are introduced to the Hounds of the North, a mercenary band of aging Northern clansman led by Shield Scyldmund, as they are in the final days of the campaign in the Southern deserts of Hopht.
The Witch of the Sands (Get it for free!)
---
Black River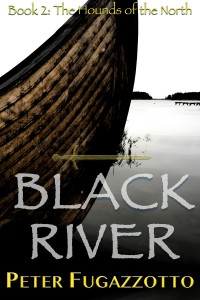 ---
In Black River, the Hounds return to the capital of the Dhurman Empire, and facing little opportunity, join up with an expedition back to their homeland to hunt down witches and warlocks. But returning home comes with a price.
---
Five Bloody Heads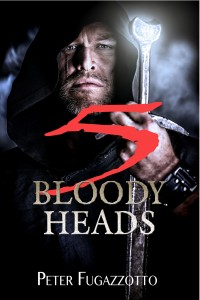 ---
In Five Bloody Heads, when a blood-covered girl offers outlaw Spear Spyrchylde a bounty of five gems for the heads of the five men who killed her family, he jumps at the chance to change his fortune. But how much spilled blood is too much?
---
Sign up for my newsletter today and I will send you first book in the series for free.
[otw_is sidebar=otw-sidebar-1]