A little bit of background on why I am working on understanding the opening of The Girl with All the Gifts.
In my neverending work to improve the craft of writing and my understanding of storytelling, I've been focusing on what makes a good opening for a story. I am trying to figure out what makes a good opening, what is the experience for the reader, and what can I learn as a writer.
So, in the spirit of this inquiry, I am going to share my breakdowns on thoughts on the openings of books that I am reading, and capture what I think works well with the openings and makes me want to continue to the next chapter.
Elements I am going to focus on include: first line/s, how the author gets me to identify with the character, and what makes me want to keep reading.
These analyses are meant for my own learning process but I thought my readers and fellow authors might be interested as well.
The first one is The Girl with All the Gifts
The Girl with All the Gifts
Title: The Girl With All the Gifts
Author: M.R. Carey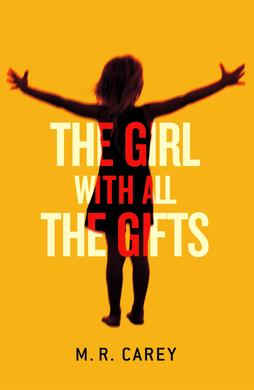 Opening of The Girl with All the Gifts
First line/s: "Her name is Melanie. It means 'the black girl', from an ancient Greek word, but her skin is actually very fair so she thinks maybe it's not such a good name for her. She like the name Pandora a whole lot, but you don't get to choose."
Carey immediately establishes who the main character, that one of the central ideas is going to focus on choice, and also sets up that a disaster of world proportions might be at stake in the story.
Character Identification in The Girl with All the Gifts
Main character introduced: Melanie, close third person point of view, she is a child, she has a mysterious background
Reader identification with protagonist: Right away, we read that she is a prisoner. Reader sympathy comes from the fact that she does not have her freedom, she is a child who is a prisoner, and she does not understand why she is a prisoner.
Character desire: We are introduced to her desire on several levels. In that first few sentences, we know that she wants to be able to make choices by herself. She also expresses a more external desire which is to leave the prison and go to Beacon some day. We also begin to see her obsession with Miss Justineau.
Introduction of other characters: Miss Justineau (an ideal), Sergeant (as antagonist), other children, the hungries
Why Keep Reading The Girl with All the Gifts
Grounding details to draw reader into story world: the sense of place: a cell block, outside of London, population lost; details of life as a prisoner: class rooms, process of going to class room
Mysteries: Carey introduces a number of mysteries that make the reader want to read more to find out the answers. These include that there have been no new children in a long time, the prisoner are prisoners but we don't know why, the children are washed with bitter chemicals and the bitter smell lingers, the children only eat a bolw of grubs once a week, and Melanie says, "I won't bite" to her guards.
Save
Save
Save
Save
Save
Save