Belt Burning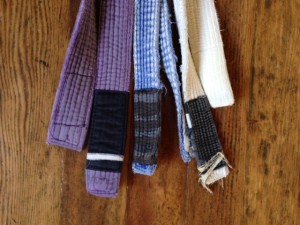 I recently had my worst night ever on the mats in Brazilian Jiu Jitsu. Worse than those bruising, no technique battle-to-the-death rolls as a white belt. Worse than the long series of competition losses at blue belt. Worse than the night my knee went snap-crackle-pop.
I'm not going to go into the details of the night. But it was a bad night – for my ego and my expectations. And was the culmination of a perceived stasis and downward spiral that was worming its way under my skin.
It was so bad that for the first time in 6 years of dedicated training, I actually thought about throwing in the towel – burning the belt, composting the gi, taking up CrossFit (yes, that bad!)
As in Jiu Jitsu as in Writing
Concurrently, my writing was hitting a valley rather than a peak.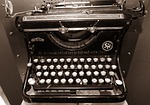 Sales on my first two books had slowed to a flat line. The novel I was working on exploded. My email list was not growing. And I received some constructive criticism on a piece that made me wonder if I should be spending a year trying to copying Hemingway's sparse prose so I could learn more economy in my writing.
I wasn't ready to snap the proverbial pencil but I was discouraged. I was in desperate need of some writing advice
The Long Road
It's always hard when setbacks are staring at you right in the face. When so close to these moments, perspective is hard to find. Negative self-talk cranks up and compounds on itself.
Not a good place in which to wallow.
Luckily, the solutions to our problems are often right there in front of us if we are willing to look.
During these dark jiu jitsu days, my stalwart training partner Eric wrote to me:
Jiu Jitsu is a long tough road. That's why very few make it to black belt.
These words were simple but true and helped ground me in two important ways.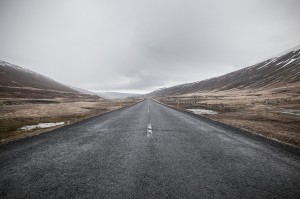 First, understand that it is the goal that we seek not the small victories along the way. Those small victories can be markers of progress but one should not focus on the achievement or failure of any of these short-term milestones. Those milestones are often false measures when the true measure is in the process rather than the external temporal achievement. One needs to always keep the long view towards the big goal with the setbacks along the way being nothing more than important components of the process.
Second, big goals require walking a long tough road. Earning a black belt in the tough art of Brazilian Jiu Jitsu or being able to support myself as a writer are not easy goals. They are not achieved overnight or by luck.
But rather by hard work, consistent work, and most importantly work through unavoidable adversity.
One could always pick a smaller goal. One that is easier to achieve. A goal that fails to test the ego and resolve. One could.
Or one could choose to live dangerously, ready to embrace the long tough road.
Writing Advice and Life Advice
So I want to close with a video from Ira Glass. While his writing advice focuses on the creative process, it really is about pursuing any big goal, any goal that requires long term commitment to mastery and faith in the process.