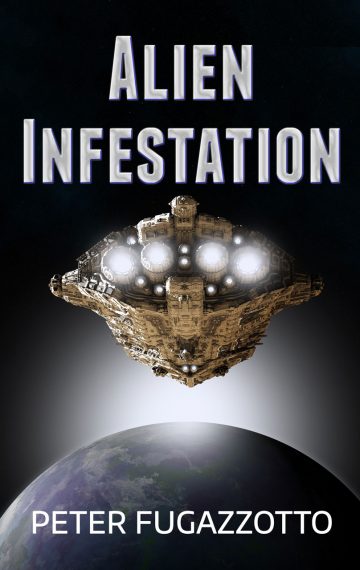 $3.99
Available in:

ebook

ISBN:

B06XCW7FVM

Published:

April 1, 2017
Pre-Order Now!
Humanity's worst nightmare. Across the galaxy, a swarm of aliens attacks ships and settlements.
An unlikely hero will need to emerge to protect us.
Snake Walker, a salvage pirate, and his ragtag crew are thrust into the heart of the alien invasion. He'll have to escape the prison ship Acheron and then turn the tables on the bug-like aliens.
It's not only his own neck on the line, but also five thousand innocent civilians asleep on a colony ship. And time's running out.
Luckily, he's partnered up with Space Marine Winn Engstrom. She's tougher than nails and not afraid to blow the bug aliens to smithereens.
Together, it's time to go bug hunting.
If you loved Alien, Starship Troopers, and Escape from New York, you'll love Alien Infestation, the first book in an action-packed science fiction series
Join the fight against the alien invasion today.
Book Details
Title: Alien Infestation
Genre: Science Fiction
Length: Novel
Format: ebook
Date of Publication: April 1, 2017