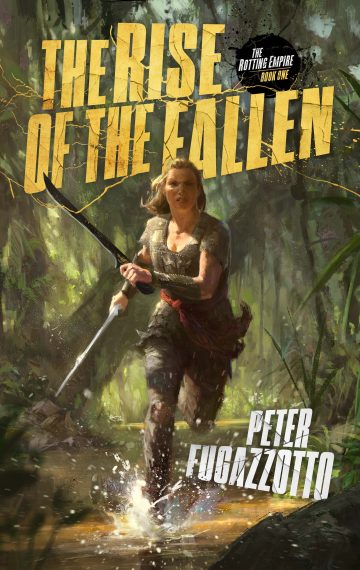 Available in:

Paperback, Kindle

ISBN:

978-1979745734

Published:

November 15, 2017
Buy your kindle edition
Enter a world of fungal magic, a vengeful duke bent on a bloody civil war … and a secret that will turn a tropical empire on its head.
Cast out as a royal bodyguard for failing to stop an assassination, Maja, a master of the sword, lives out her exile among pirates on the outer islands.
But when a dying mentor charges her with bringing a young monk to the capital, Maja's world is shaken.
Returning the boy comes with a price. Pursued by a mad torturer, Maja will risk her life and those of the Fallen, her embittered former companions, to protect the boy. Pitting her thirst for revenge against the desires of the Fallen, she must decide where her true loyalties lie.
If you love fast-paced fantasy novels with a strong female hero, you'll love The Rise of the Fallen.
Start your adventure today.