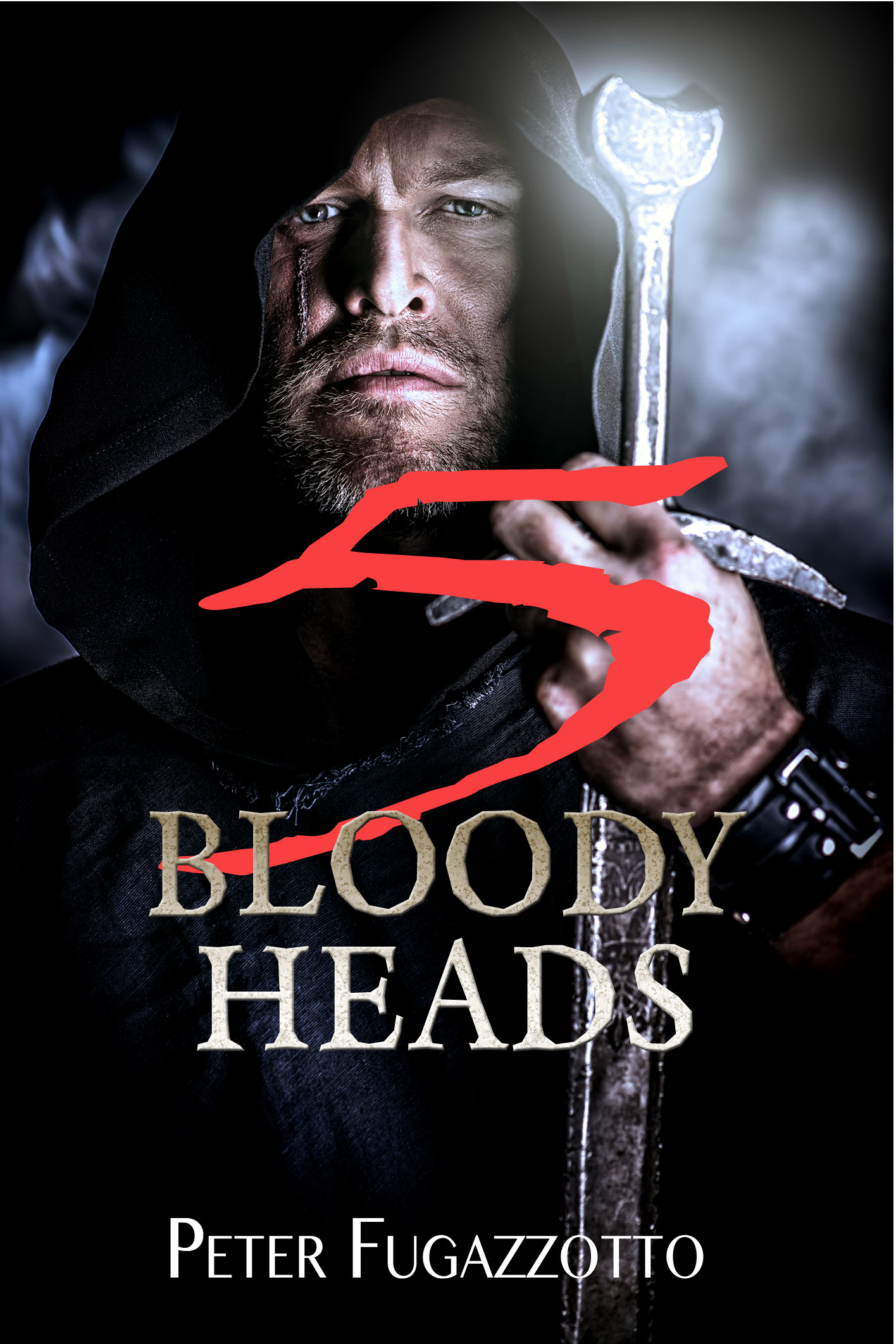 Available in:

Paperback, Kindle

ISBN:

B015TBKM98

Published:

October 1, 2015
Buy on Amazon for $3.99
Buy the paperback for $14.95
A simple job. Hunt down five killers to secure a bounty of five gems. But how much blood will be spilled?
A gritty fantasy adventure of clashing swords, dark magic and death.
Spear Spyrchylde is failing miserably as an outlaw in the borderlands of the North. Robbing pilgrims has resulted in only a few measly coins. Upstart warlords are encroaching on his territory. And his own impoverished crew is talking mutiny.
So when a blood-covered girl offers Spear Spyrchylde a bounty of five gems for the heads of the five men who killed her family, he jumps at the chance to change his fortune.
He's got what it takes to hunt down these men: a hardened crew of bandits, a mysterious companion in a dark magic cloak, and his own blood-soaked sword.
But tracking down the five seasoned killers in the wilderness of the borderlands won't be easy. Especially when one of them is Spear's former henchman Cruhund, now an insane warlord garrisoned behind the walls of a mountain fortress.
So when everything starts to go wrong, Spear will need to decide how much blood he is willing to spill to fulfill his promise to deliver the five bloody heads.
Book Details
Title: Five Bloody Heads
Series: Book 3, The Hounds of the North
Genre: Fantasy
Length: Novel (268 pages)
Format: ebook, print
Date of Publication: October 1, 2015
Excerpt
Read a free excerpt from this novel.