This week's cover art post focuses on grimdark from some of my favorite authors including Joe Abercrombie, Glen Cook and Mark Lawrence.
First up, Lord Grimdark himself: Joe Abercrombie.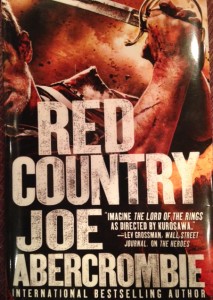 One of the interesting things about Red Country is that while it is a grimdark fantasy, this one was written through the lens of a Western. Abercrombie's works are gritty and he has been a leading force in the recent rise in the grimdark subgenre. Even from this cover, you can tell that things have gone from bad to worse and likely will not get any better.
Next up is another newer voice in the world of grimdark fantasy: Mark Lawrence.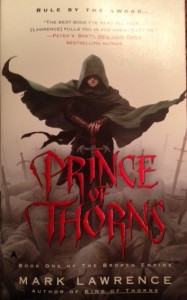 Two things you see right away from this cover: lots of swords and a blood red title. So right away you can get an idea of what kind of story you are in for. No all-knowing elves, no twinkling faeries, and no bumbling hobbitses.
The final cover is from one of those authors who was writing grimdark before there was a grimdark, and this type of writing was just known as gritty.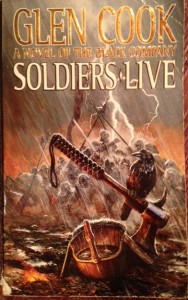 Glen Cook's cover captures the essence of gritty fantasy. There is no hero on the cover. Instead we get the sense of the struggle of the soldier and the fighter rather than the politics of rivals for thrones. And in the end it is the crows that come out ahead on battlefields of despair.
Which of these covers do you think best represents gritty fantasy?