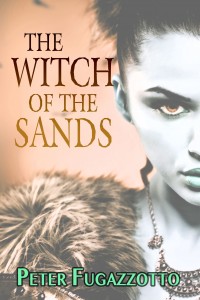 Available now
Shield Scyldmund was blinded by the blood.
He wiped his face with the back of his hand but it only made things worse. The blood, his and those of the tribesmen he and the Hounds of the North had killed, mixed with the sweat dripping from beneath his dented iron helm.
He squinted out over the desert sands and blinked, trying to produce tears so he could see clearly. Tears would wash it away.
Finally, he lifted his waterskin from his saddle and poured it over his upturned face.
"Right there, dammit. How can you not see?" said Harad Hammerhand pointing from atop his horse and back in the direction of the tribal village. "A line of riders. Coming after us. We never should have taken this job."
Harad, like Shield, was beaten down by the sun and battle weary – his red beard splattered with dark drops of blood, a ragged gash running along the crow's feet by his left eye, his war hammer across his thigh coated in blood-stuck sand. His ruddy cheeks were glassy with sweat.
The unrelenting desert sun was not flattering on the Northman. It highlighted the gray hairs overtaking his braided beard. It deepened the wrinkles and scars on his face. But, worse of all, it showed the watery weariness in the big man's eyes.
Shield followed the thick leather-gloved finger to where Harad pointed. Against the sky, so pale at the horizon that it was almost white, a dozen black lines wavered above the next closest sand dune.
"We killed all the men," said Shield shaking his head. "No one left to come after us."
In the next breath, the black lines were gone, a mirage from the heat and glare in the endless succession of fading hills.
"See. Nothing there," said Shield with a short laugh. "This blasted sun and sand playing tricks on us. Once we get back to the Dhurman encampment, a little wine and shade and everything will be fine."
"We shouldn't have killed them all. A whole village," said Harad. The big man pulled at his scuffed chest plate with his thumbs, allowing air to climb between the armor and his shirt beneath. Blue woad streaked down his cheeks, remnants of the strong decisive lines and symbols he had painted before the battle.
"We got his head which means we get paid," said Shield. "And you more than anyone else know we need the money. This blasted campaign's been bleeding us dry. But now we get paid. And, on top of that, we've walked out with barely a scratch. What more could the Hounds ask for?" Shield patted at the wet black sack tied on the saddle behind his hip.
"Wasn't even a warlock."
"Don't start on that again, Harad," said Shield. "Coin in hand is coin in hand."
"So now we'll kill anyone for a handful of Dhurman gold? An old man. A chieftain. Not even a word bender. We're better than that."
"Rest of us not ready to return empty handed. Hell, Hawk doesn't even have a horse anymore. We need the gold. And I'm doing what I can to get us that."
Harad shook his head. "You should have left me. Didn't need to waste your gold on getting me out."
Shield licked his cracked lips. He tasted blood. "Wasn't going to let you rot in that prison. We all agreed to that. All the Hounds. We pooled our gold. Now we just need to make up lost coin. And that's why we took this job."
"They weren't even in the way of the Dhurman column," said Harad. He swept his hand out across the sands. "A village in the middle of nowhere. Not a witch or warlock among them. We're a long way from where we once were. We bring shame to the old gods."
"They raised their blades first. I'm not going to argue this with you."
"We just kill anyone they ask."
"I have no regrets," said Shield.
"When it was avenging your father's death, I followed you after the warlocks and witches. But this? What are we doing?"
"Am I supposed to let us slowly die? The Hounds of the North?"
Opposite the mirage, the other Northmen from the raiding party, Shield's long time sword brothers, sat on their horses atop the next dune.
Despite the heat and the sun, the Hounds of the North wore dented chain mail and rusted plate armor; they kept their graying beards long and braided; they preferred the thick wool trousers to the cotton tunics common in these far southern deserts of Hopht.
Their horses stood steady beneath the weight of the big men, their large painted wooden shields and the tangle of blood dried axes, swords, and spears tied to the saddle and bags.
The handful of grizzled warriors were far from the mist-filled fens and wide valleys of heather and icy stone, far from their clan homelands across the Black River, far from the home they had abandoned two decades ago.
One of the Hounds, Patch, separated his horse from the other Northmen and rode to Shield and Harad. Patch's one remaining eye stared at them unblinkingly. The long scar on the side of his face was raised and pink, flushed with blood after battle.
A cracked brown leather patch clung to where his other eye had been cut out.
"Problem? Others eager to get on," he said.
Shield nodded to the distant sand dunes. "Harad thought we had company."
Patch pinched his cheeks and grunted. "Ain't nothing out there. I only got one good eye and I can see that. Just sand, sand and more sand."
Harad shook his head slowly. "Did we have to kill them all? We slaughtered them like animals. Is this how we want the Hounds of the North remembered?"
"Don't care how we get remembered long as we get our gold," said Patch. "We're lucky to get any extra work. We should be on our knees thanking Cassius. Anyway we didn't kill them all."
Like the other Northman, he dwarfed his horse, and the beast nickered beneath him, eager to get moving, eager to get back to somewhere it could rest and be free of the weight of the mercenary and his rusted armor and overabundance of weapons.
"Was there a man left standing?" asked Harad.
"We left the women and children. That was a mistake," said Patch.
"Should have killed them? The women and children? And there wasn't even a warlock."
"A blade in the heart is a blade in the heart. Doesn't matter whose hand holds it." Patch wheeled his horse about and turned towards the others who waited, resting forward on their saddles. "You're getting soft, Hammerhead. And I don't like it. Soft means you'll hesitate and I can't have one of my sword brothers hesitating. Not here in Hopht."
Harad spit into the sand. "Just because I have a heart doesn't mean I won't smash the heads of our enemies." He touched the iron head of the war hammer at his side, his fingers coming back painted with blood not yet dried. "I've never even blinked."
Patch sneered, his mouth wide and dark around his long pale braided hair. "Then stop your belly aching. I'm out of gold because of you. I'm stuck with this rusted armor. I've come too far to be wearing rusted armor. It's not who I am. So, until that time that I'm wearing a chest plate so shiny it'll blind a warlock, you just swing that hammer for whoever is willing to give us coins. That's the deal."
Patch walked his horse to the rest of the Hounds.
Shield held Harad back. "You're free from the cells now. They're not coming for you. Not while your brothers are with you."
"Things have changed."
"We'll die before we let them take you again."
"It's not that." Harad's hand touched the book that the old Hophtian prisoner had given him. "I just wonder what we're doing, Shield. When we return to the north, is it only with bags of coins? All these years and we return with the trappings of their world. The trappings of Dhurma. Nothing real to bring back. Do we really return any richer? Or just more yoked?"
"Not sure the rest of the Hounds are so ready go back to the North." He slapped his reins and clicked his horse out its torpor. "While warlocks still spit out their words of poison, the Hounds will have purpose."
"We're just killing old men now," said Harad. His horse did not respond to the reins, reluctant to plod through the hot soft sand. He kicked its flanks with his heels. "It's time, brother. We should go home."
"I can't return yet."
Finally the horses yielded and the men moved towards their companions. The sand squealed beneath the horses' hooves. The sun slipped towards the horizon.
After a bit, Patch pulled his horse alongside Shield.
"The big dumb oaf, he's going to get us killed," said the one-eyed man.
Shield stared ahead at Harad, hulking on his mount. He wore a woolen cloak bought from a clansman in a Vas Dhurman market before the campaign in the south. When the merchant found out where the Hounds were headed, he laughed and it took the rest of them to peel Harad's fingers from the man's throat. A wool cloak in the desert. Maybe Harad was not the brightest.
But Harad came where Shield went, and for that the Northman was grateful.
"Maybe we should have left him in that prison," said Patch. "Something broke in him."
"Twenty years of hell and standing at your back and now you start questioning your sword brother?" said Shield.
Shield wanted the sun to finally reach the horizon and the cool winds to lift across the sands. Maybe they would be lucky and reach the column and camp before night fall.
"The chieftain should have come quietly," said Shield.
Patch nodded towards the sack that held the old man's head. "What are we getting for our prize?"
"A hundred."
"A hundred pieces of gold? Are the gods finally smiling on us? Was the old man a king?"
"Silver. A hundred pieces of silver.
"Silver?" The other riders turned to Patch's raised voice. "You're kidding me, right? We're risking our lives and wipe out a whole village all for five pieces of gold. That's the bounty on a slave. Not a chieftain."
Shield imagined the weight of the coins in his palm. After he divided it among his men, all that remained would be a handful of silvers for himself.
"What'll I get? Twelve fucking silvers," said Patch. His face contorted around the patch over his eye, brow furrowed, cheeks lifting, lips parting. "Not even enough to buy a new helmet. This armor is going to rot off on me before long. After hiring a waif to clean the sand out of my gear and sucking down a pint of bitter beer to clean the sand out of my mouth, what am I left with for risking my life?"
"I got us something. You should be grateful."
"I should have negotiated for us," said Patch. "You're too soft with Cassius. You've become too close."
"Rather have nothing?"
"Look at us. What self respecting warrior wears rusted armor? One of these days a blade will cut through the rings like cotton."
"I'll give you mine."
"What?" asked Patch.
"I'll give you my armor and I'll take yours."
The one-eyed man shook his head. "You don't get it do you. We're no longer what we were. We should've just stayed in Vas Dhurma. We're nothing more than common soldiers now. Hawk doesn't even have a horse." Patch swatted at the flies hovering around his horse's mane.
"What would we do there?" asked Shield. The others were grumbling among themselves on their horses. He wanted to settle the one-eyed warrior down before his voice carried the others. "We're more hated there than we are here. Who'd hire us? We'd be stuck as baby sitters for a silk merchant. Is that the life you want for yourself? Guarding some coin grubber and his fat little brats?"
"Stringy meat, sand up my asshole, and Dhurmans who try to hide the smell of piss with perfume. We're a far cry from where we should be. At least in the capital, we could be having some fun."
"We go back to Vas Dhurma and we're nothing. No warlocks or witches there to kill anymore. The city's been flushed clean. What good are we then?"
"That's your curse, Shield. The rest of the Hounds don't care about warlocks and witches. A soft woman, a fat belly, and bottles of wine would fill us to the end of our days. We could get that if we hired ourselves out for something other than witches and warlocks. It's a dying cause, and a hole you are dragging us down."
"I'll talk to Cassius. See if I can get us more than this. We're worth more than this."
"I'm not going follow your curse," said Patch. He kicked his horse into a reluctant trot and, when he reached the others, fell into bent whispers with Cook and Hawk.
Shield trailed the Hounds, alone, not wanting to hear whatever vile dripped from Patch's tongue.
They just needed to ride. To get away from the village. By morning, they would follow the cloud of dust to the Dhurman column again, deliver the head of the chieftain to Cassius and collect their reward.
A handful of silvers for the head of a man.
The black sack, heavy and wet with blood, bounced suddenly on the side of his saddle.
As Shield turned to check the straps, his eyes caught a dark shape: a lone figure walked through the sands behind them.
He pulled his horse around.
It was her.
He wiped away the sweat from the corners of his eyes.
It could not be her.
She moved through the sands, her robes swirling, her eyes black as if they were staring out of the Abyss. The sands swelled alongside her as if she drew the earth with her.
"Birgid," Shield whispered to the wind.
The other Hounds circled back to their leader.
"What is it?" asked Harad.
"A woman," said Cook rubbing one hand over his jowly cheek. "All alone out here in the middle of nowhere."
"Can't be anything but trouble," said Patch. "Done with risking my life for a handful of coins."
"What could she want?" asked Harad.
"We keep going," said Shield. "We make for the column."
"What harm to see what she wants?" asked Cook.
"We don't wait. We keep going. Turn your horses and we make for the column."
"Horses are exhausted," said Patch.
"And so we are," said Cook. "Hungry, too."
The Brothers Bull nodded in unison from their mounts.
All the Hounds disagreed with Shield and wanted to wait for the woman walking through the sands, all but Night, wrapped tight in his shadowy cloak stolen from a warlock.
"Shield's right. We can't let her get to us," said Night.
"We kill a whole village of desert warriors without batting an eye," said Patch, "and now we turn tail from a single woman taking a stroll in the desert. Our clan fathers would be turning in their graves knowing this is what we have become."
"It's not just her," said Night.
Then Shield saw that he had been distracted by her dark coming. The swelling that rippled with each stride was not the rising of the sands but a long line of cloaked tribesmen, nearly as wide as the horizon, creeping forward over the sands. An army coming for the handful of Northmen.
Patch cursed. "Damn this desert. I never would have dragged us into this hell hole."
"We can't stand and fight," said Shield. "There's too many of them."
"We never should have killed that old man" said Harad.
"Turn your horses and go," said Shield.
Shield stared one last time at the woman who led the army of desert warriors. She was young, still a blur in his sight, but even at that distance, he now could see that it was not Birgid. He had been mistaken.
He was holding his breath, his shoulders pinched close to his ears. He let them slowly lower and allowed his breath to fill his chest again.
It was better this way.
He would rather face an army of warriors than Birgid Wordswallow.
Not that she could lift a blade to match his, but he was not ready to face her. Even after twenty years, he was not ready.
He feared the words that would come from between her lips.
###
End of excerpt.
To read more about the rest of this novella about Shield Scyldmund and the Hounds of the North, visit The Witch of the Sands book page. Buy now.